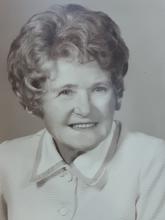 Our school opened in 1976 and was named after Ms. Ruth Pawson.
Ruth Pawson was born in Ontario, and then moved to Regina as a child.
She had a distinguished career with the Regina Public School Board, starting as a teacher in 1929 and retiring as a primary consultant in 1966.