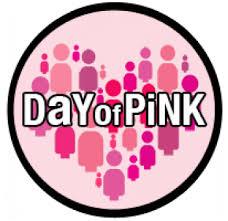 In 2007, a grade 9 student in Cambridge, Nova Scotia, was bullied by classmates for wearing a pink shirt to school. Taking notice, two Grade 12 students named Travis Price and David Shepherd rallied their friends to send a message to the bullies. The next day the halls were filled with students in pink t-shirts. This was the beginning of Pink Day.
Red Cross Pink Day started when two boys chose do something about bullying rather than stand by and watch it happen. Now the movement is worldwide, educating and inspiring other to do something about bullying and to shift the culture away from this behaviour. Together we can do something about it. We can create safe and respectful environments for everyone!
Please join Ruth Pawson School students and staff, along with schools across Canada and around the world, for Red Cross Pink Day on February 28, 2018 and add your voice to the thousands of others calling for a change around the culture of bullying.