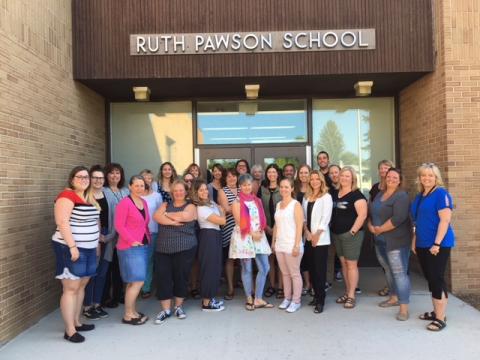 The Pawson Staff is excited for another school year.  The first week of school the staff began to plan for another dynamic school year.  The Big Rocks for Regina Public Schools were the focal point for our planning sessions. 
High expectations for all students
Literacy achievement for all students
Climate of belonging
Authentic engagement for all students and families
Focus on attendance matters
Improvement and success… celebrating what we do well
Improvement of graduation rates and Indigenous students
Throughout the school year we will provide students with engaging activities that promote a culture for learning and a place where they long to be.  In order for this to happen we need our students to be at school. 
To encourage student attendance, the staff prepared a video that demonstrates a group of adults who care about their students and want them to come to school.  We want our students to know, they matter to us, we want to see their smiling faces each day, and we are invested in their learning.  If they attend they will achieve!