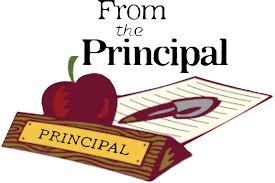 I would just like to take a moment to thank the students, staff and community for the past four months.  Everyone has been so welcoming and supportive as I transitioned to Ruth Pawson as your Principal.   When I walked through the doors on the first day, I could sense the commitment to each other and the positive vibe that promoted a culture of belonging.   Over the past four months there are many things I have discovered about Ruth Pawson School.
The staff is extremely dedicated to students' learning.  Each and every day they take into consideration student needs and provide them with a learning environment that allows student learning to flourish.
The students at Ruth Pawson School are very supportive and kind to each other and their teachers. They are dedicated to learning and strive to be the best they can be.
The SCC and families are very committed to their children and their learning.  On a daily basis they are supportive of Ruth Pawson Staff.  They instill the importance of education in their children and ensure their children attend school regularly.  
On a consistent basis there is celebration of who we are and all that we have accomplished.  It truly is a positive place to be. 
I want to thank you all for the past four month.  You have all made this a memorable experience.
I look forward to being your Principal for the 2018-2019 school year.  I wish you all a fantastic summer break full of laughter, relaxation and rest. 
Sincerely,
Kim Markwart
Principal
Ruth Pawson School