Events
Welcome to Kindergarten
Welcome to Kindergarten! It is an exciting time for your family and we are happy to get you started!
If your child turns five years old before December 31, 2023, they are eligible for the Kindergarten program.
Every Regina address is assigned a Regina Public School. Please check that your home address is within our boundary here. 
Please review Regina Public School's registration information here. At the bottom of that web page, you will find the Kindergarten Registration form. Carefully complete the form online OR on paper and send it via email to jennifer.ramackers@rbe.sk.ca OR you can drop it off at our school office, Monday - Friday between 8:45 AM - 3:45 PM. Please indicate if you prefer the morning or afternoon program. We will do our best to accommodate this but it is not guaranteed. 
We will have parents (only) join us for the Kindergarten Orientation Meeting at 5:00 PM on Thursday, May 18th, 2023 in our library.  
We look forward to meeting you! 
paws.gafe
Thu, 03/30/2023 - 09:43

ACT! is Regina Public Schools anti-racism, cross-cultural youth leadership program for students in Grades 6 to 12. ACT! School Teams are established in several elementary and high schools throughout the system.
ACT! team members work to  raise the global community of their schools, through positive action and support of all students. The ACT! program gives students and staff the tools to take on a leadership role in their community. ACT! members work together to create respectful learning communities free from discrimination, prejudice, stereotyping and racism in the hopes of achieving equitable opportunities and outcomes for all of our students.
The Ruth Pawson School ACT! team is supervised by Mrs. K. Couse. Our Pawson team will participate in the "Regina Public Day of WE" on November 27th for an exciting afternoon of guest speakers and entertainers at the Conexus Arts Centre. The goal for the "Regina Public Day of WE" is to inspire and actively engage the next generation of world-changers to make a positive difference in their local and global communities by promoting meaningful cultural understanding and connections between local and global awareness issues. The "Regina Public Day of WE" will serve to instill the Me to WE philosophy of youth empowerment in all students!
Our Pawson team will also be attending a retreat at November 28th at Thom Collegiate, where they will participate in a number of activities designed to encourage discussion around racism, discrimination, labeling, identity, culture, trust, community, reconciliation and bullying.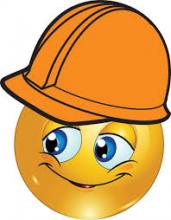 Want to wear a hat in class??? Bring a dollar, wear a hat. The theme for February 27th is Work Hat Day, but any hat will do! All monies will go towards grade 8 farewell expenses. Watch for new hat day themes in coming months!!