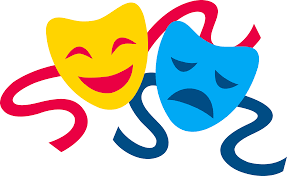 "Prisoners of Hazelteen Ave", a comedic play by Robert Mattson.
Show Date Tuesday May 26th at 7:00 PM in the Ruth Pawson gymnasium.
The Plot
Gordon and Rhoda are a brother and sister that have been held captive for 5 years in the bottom floor of a split-level home. They have come to accept that they are prisoners, but refuse to give up the independence that lives within them. Tossed into their prison is Daisy, a young woman who is confused, but is more easily swayed to the will of their captors. A quirky look at relationships in trying times, Prisoners proves that people aren't always what they seem, and relationships are different depending on your point of view. This one-act comedy keeps the audience laughing until the final seconds when the last twist is seen and leaves the crowd reviewing every line and turn after the truth is revealed.